HOUSE OF CRY :: WINTER MAGIC :: NOT HER STORY
(available now)
HOUSE OF CRY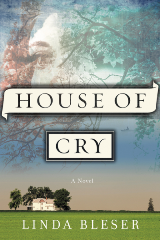 What if you had taken a different job or said yes to that long-ago love? How would your life be different? If you could see how every possible choice played out, would you still choose the life you're living today?
This is the dilemma Jenna Hall finds herself facing. On her tenth birthday Jenna's mother committed suicide. Jenna is still angry and wonders if that same self-destructive gene lies dormant inside herself. The only bright spot in Jenna's life is her younger sister Cassie. Years ago she'd promised Cassie never to abandon her the way their mother had.
When Jenna discovers a secret room in the House of Cry, she's transported to an alternate reality where her mother is still alive. But this is far from the perfect life Jenna always imagined it would be. For one thing, in this reality her sister Cassie was never born.
As tempting as it might be to stay in the fantasy life she always imagined, Jenna desperately wants to get back to her real world and keep the promise she made her sister. Will Jenna be trapped forever in a world that could have been, or will she find her way back to her own reality and if she does, how will she be changed because of the experience?
ORDER YOUR COPY NOW:
AMAZON | BARNES & NOBLE | GOOGLE PLAY | iBOOKS

(available now)
WINTER MAGIC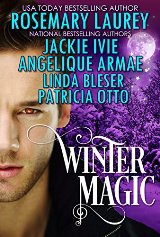 WINTER MAGIC
5 Tales of Paranormal Romance from USA Today and International Bestselling Authors, including:
SOUL SHARDS - A paranormal novella by award-winning author Linda Bleser. When you bargain with the Angel of Death, prepare to pay the price...be it a blessing or a curse. Soul Shards is included in the paranormal bundle, Winter Magic.
ORDER YOUR COPY NOW:
AMAZON for kindle | BARNES & NOBLE for Nook | KOBO | iBOOKS

(coming soon)
NOT HER STORY
When Meg Tyler is pulled from the wreckage of her car, a long history of depression and the fact that there were no skid marks on the road leads her husband Ben to believe she tried to commit suicide. After weeks in a coma, Meg recovers with no memory of anyone or anything leading up to the accident.
Riddled with guilt, Ben decides the only way he can save her from this self-destructive pattern is to rewrite her past, filling in that blank space with an entirely new personal history.
The ruse begins with a small lie here and there, eventually recreating the care-free past he wishes Meg had experienced growing up.
Eventually cracks begin to form in Meg's idyllic life. Strange, dreamlike images surface of a past in stark contrast to the one she believes to be true. She brushes these memories off as leftover remnants of her brain injury.
As more memories threaten to destroy Meg's reinvented past, can she forgive Ben for lying to her and overcome her past, or will the memories of her past destroy her once and for all?