(available now)
THE MAGIC CHRISTMAS BOX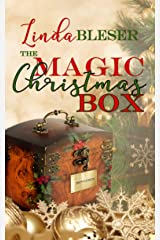 Laid off and down on his luck, Benny is on the verge of losing everything when he receives a magical gift. The Christmas box comes with a promise to fulfill three wishes. But when the first two wishes are granted in baffling, unexpected ways, he realizes the magic may be in him all along. When the third wish looks doubtful, a little extra determination may be all he needs. Or will it take Christmas magic to convince Laura, the woman of his dreams, to finally believe love is a risk worth taking?
ORDER YOUR COPY NOW:
AMAZON

(available now)
HOUSE OF CRY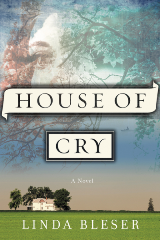 What if you had taken a different job or said yes to that long-ago love? How would your life be different? If you could see how every possible choice played out, would you still choose the life you're living today?
This is the dilemma Jenna Hall finds herself facing. On her tenth birthday Jenna's mother committed suicide. Jenna is still angry and wonders if that same self-destructive gene lies dormant inside herself. The only bright spot in Jenna's life is her younger sister Cassie. Years ago she'd promised Cassie never to abandon her the way their mother had.
When Jenna discovers a secret room in the House of Cry, she's transported to an alternate reality where her mother is still alive. But this is far from the perfect life Jenna always imagined it would be. For one thing, in this reality her sister Cassie was never born.
As tempting as it might be to stay in the fantasy life she always imagined, Jenna desperately wants to get back to her real world and keep the promise she made her sister. Will Jenna be trapped forever in a world that could have been, or will she find her way back to her own reality and if she does, how will she be changed because of the experience?
ORDER YOUR COPY NOW:
AMAZON | BARNES & NOBLE | GOOGLE PLAY | iBOOKS

(available now)
GLORY GIRLS
The fabulous Glory Girls once thrilled audiences with their perfect three-part harmonies. When tragedy took it all away, little Bethany Glory, middle child and family peacekeeper, promised to take care of her sisters forever.
But thirty years later, it's a promise she's finding hard to keep. The life she's built is crumbling around her. Her marriage is falling apart, her relationship with her sisters is strained and she's just discovered that her father is about to marry a Las Vegas showgirl half his age.
When Beth's grandmother makes a deathbed request to restore the family's aging Catskill estate to its former glory, Beth seizes the opportunity to mend the scars of the past and recapture the family harmony that once catapulted the pint-sized Glory Girls to stardom.
Over the course of one Catskill summer, Beth discovers a strength she never knew she had, and even more important, learns that sometimes you have to tear down what you have in order to build something more solid.
ORDER YOUR COPY NOW:
AMAZON

(available now)
TALES TOLD BY MIDNIGHT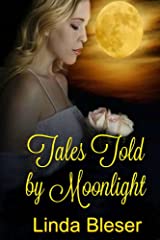 Gypsies, werewolves and vampires find love in three paranormal Tales Told by Moonlight.
In the Midst of Wolves
With no memory of his past and little hope for his future, Nick Hunter is cursed to live as a werewolf unless he can track down and kill the one that bit him. His quest for salvation leads him to the one woman who holds the power to soothe his savage beast.
Little Garden of the Moon
Desperate to save her child's life, Della Rouge uses an ancient and mystical rite to call upon the powers of the moon goddess. But the debt may be too high to pay when the very force that once answered her prayers now threatens to take her daughter away forever.
brakos@twilight.comHalf vampire, half mortal, Roger Wannamaker can only dream of the days when his ancestors ruled the night. Online he transforms into Brakos, King of the Vampires, where he meets the woman who could be his queen...if his fears don't doom their love to an online fantasy world only.
ORDER YOUR COPY NOW:
AMAZON

(available now)
ENCHANTED COTTAGE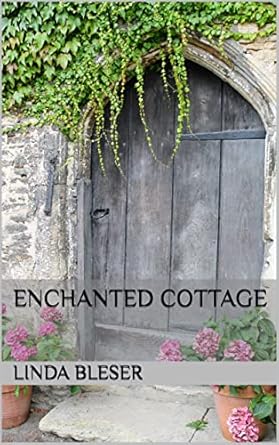 When her car breaks down on a deserted mountain road, Liz Riley discovers an enchanted cottage where time stands still. She wakes up to find her youth restored, and her passions ignited by the owner of the cottage, a man she thinks is young enough to be her son.
Only when she comes to terms with the fact that age doesn't matter can the true magic of the cottage be revealed.
Enchanted Cottage is a story for women who may feel their youth slipping away, but not their zest for adventure, or their ability to recognize and appreciate the power of love at whatever stage it enters their life.
ORDER YOUR COPY NOW:
AMAZON

(available now)
SOUL SHARDS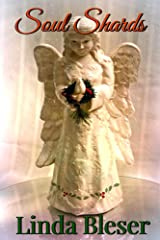 When Angie Winterbrook is diagnosed with an incurable form of cancer, all she can hope for is one last storybook Christmas with her family. But Christmas morning never comes. Instead Angie finds herself bargaining with the Angel of Death—forging an agreement almost impossible to fulfill.
ORDER YOUR COPY NOW:
AMAZON

(coming soon)
NOT HER STORY
When Meg Tyler is pulled from the wreckage of her car, a long history of depression and the fact that there were no skid marks on the road leads her husband Ben to believe she tried to commit suicide. After weeks in a coma, Meg recovers with no memory of anyone or anything leading up to the accident.
Riddled with guilt, Ben decides the only way he can save her from this self-destructive pattern is to rewrite her past, filling in that blank space with an entirely new personal history.
The ruse begins with a small lie here and there, eventually recreating the care-free past he wishes Meg had experienced growing up.
Eventually cracks begin to form in Meg's idyllic life. Strange, dreamlike images surface of a past in stark contrast to the one she believes to be true. She brushes these memories off as leftover remnants of her brain injury.
As more memories threaten to destroy Meg's reinvented past, can she forgive Ben for lying to her and overcome her past, or will the memories of her past destroy her once and for all?