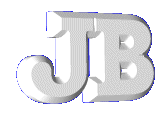 I HAVE A SPELLING CHECKER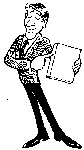 . . . A poem bye sum buddy on the Internet

---

IT CAME WITH MY PC
IT PLAINLY MARKS FOUR MY REVUE
MISTAKES I CANNOT SEA.



EYE RAN THIS POEM THREW IT,
I'M SURE YOUR PLEASED TOO NO.
IT'S LETTER PERFECT IN ITS WEIGH
MY CHECKER TOLLED ME SEW.



TO RITE WITH CARE IS QUITE A FEET
OF WITCH WON SHOULD BEE PROUD
AND WEE MUSSED DEW THE BEST WEE CAN
SEW FLAWS ARE KNOT ALOUD.